Craft beer has been gaining popularity in Ottawa over the years, with new breweries popping up across the city. In this article, we will explore the craft beer scene in Ottawa, the best beer in Ottawa, and the best breweries the city has to offer.

Craft Beer Industry in Ottawa
Beer has been a part of Ottawa's history since the early 1800s when taverns and inns served local brews to settlers and soldiers. In the 1900s, the beer industry began to consolidate, with many small breweries closing or merging with larger ones. However, the last decade has seen a resurgence of craft breweries in Ottawa.
Craft brewery Ottawa scene has been steadily growing over the past few years, with new breweries opening up in different parts of the city. The city is home to a vibrant community of beer lovers who appreciate the unique flavors and creativity of craft beer. The craft beer industry in Ottawa is a significant contributor to the local economy, providing jobs and attracting tourists to the city.
Unique Features of the Breweries in Ottawa
Ottawa's craft breweries pride themselves on using locally-sourced ingredients and experimenting with unique flavor combinations. Some breweries, such as Dominion City Brewing, have even created beers inspired by Ottawa's cultural heritage, such as their "Sunsplit IPA" inspired by the Ottawa Valley.
Craft beer has become a significant part of Ottawa's cultural identity, with many breweries sponsoring local events and collaborating with other businesses. For example, Beyond the Pale Brewing Company partnered with local restaurants to create a "beer and food pairing" menu, showcasing the versatility of craft beer as a beverage for dining.
Craft Brewery Ottawa Scene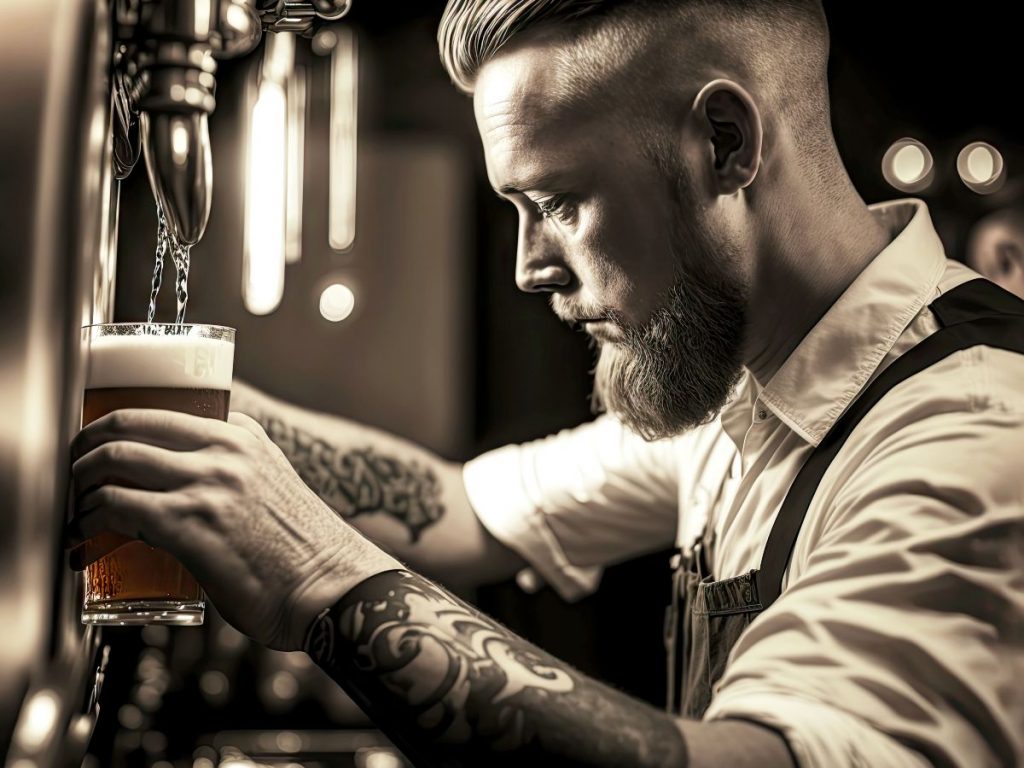 The craft brewery scene in Ottawa is diverse, with breweries offering a wide range of beer styles, including IPAs, stouts, sours, and Belgians. The city's craft breweries source their ingredients locally, supporting local farmers and businesses. The growth of the craft brewery Ottawa industry is due to several factors, including the city's growing population, the rise of the foodie culture, and the demand for unique and locally sourced products. The industry faces challenges like high taxes and regulations, but there are opportunities for growth and expansion.
Best Beer in Ottawa
There are several great beers to try in Ottawa, with each brewery offering its unique and delicious flavors. Some of the most popular beers in the city include the 'Buddy Holly' Brown Ale from Waller Street Brewing, the 'Electric Love' Raspberry Sour from Dominion City Brewing, and the 'Mighty Aphrodite' Belgian IPA from Beyond the Pale Brewing Company. These beers are popular due to their unique flavors, high quality, and customer satisfaction.
Another best beer in Ottawa is French Connection Ottawa. At Waller Street Brewing, they've crafted their own version of the classic French saison with a focus on creating a light and refreshing beer that's perfect for summer. Waller Street Brewing's take on this style is a cloudy, blonde grisette that finishes dry, delivering the crispness you crave on a hot day. With a combination of carefully selected yeast and hops, French Connection Ottawa offers a delightful herbal aroma and pleasant spice notes that will tantalize your taste buds.
Ottawa Breweries with Food
Several breweries in Ottawa offer food, making it a great place to enjoy a drink and a meal. Some of the breweries that offer food include Beyond the Pale Brewing Company, Tooth and Nail Brewing Company, and Dominion City Brewing Company. The food options range from snacks and appetizers to full meals, with many breweries offering unique and delicious items that pair well with their beers. The role of Ottawa breweries with food is significant, as it provides customers with a more holistic experience and can enhance the flavors of the beer.
Waller Street Brewing Closed in Ottawa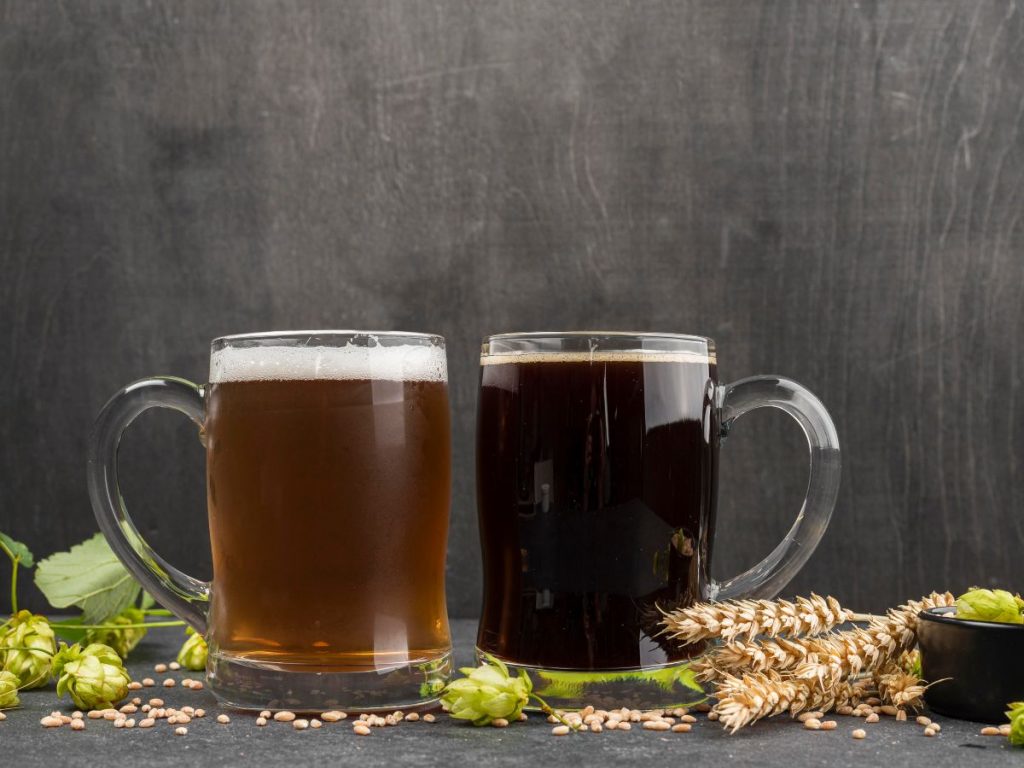 Waller Street Brewing was a craft brewery located in Ottawa's downtown area. The brewery was known for its high-quality, handcrafted beers made with locally sourced ingredients. Waller Street Brewing had a cozy taproom that offered a laid-back atmosphere where customers could enjoy a pint of beer and some good food. The brewery was known for its popular beers like the 'Buddy Holly' Brown Ale and the 'Night Watch' Stout. Customers gave Waller Street Brewing positive reviews, praising the quality of the beer, the friendly staff, and the cozy atmosphere.
In 2021, after over six years of operation in Ottawa, Waller Street Brewing, announced its permanent closure. The brewery, which opened in the summer of 2015 in the basement of 14 Waller Street below what is now Level One Game Pub, closed its doors for the final time on Friday, October 15th.
In a statement posted on their website and social media accounts, the Waller Street Brewing team expressed pride in their innovative and creative brews, as well as their efforts to create a welcoming and inclusive community space where people could gather and celebrate. They also thanked their loyal customers and dedicated team members, past and present, for their support over the years. Although the announcement of their closure is difficult, the Waller St. Brewing team is grateful for the memories and experiences they've shared and will always cherish the time they spent creating and sharing their love of craft beer.
FAQ
What are some of the most popular beers in Ottawa?
Some of the most popular beers in Ottawa include Beyond the Pale's "Pink Fuzz Grapefruit Wheat Ale," Dominion City's "Two Flags IPA," and Bicycle Craft Brewery's "Velocipede IPA."
Which breweries in Ottawa offer tours and tastings?
Many breweries in Ottawa offer tours and tastings, including Beyond the Pale, Dominion City, and Kichesippi Beer Co.
What is the economic impact of the craft beer industry in Ottawa?
According to a report by the Ontario Craft Brewers Association, the craft beer industry in Ontario contributes over $1 billion to the provincial economy and creates over 10,000 jobs.